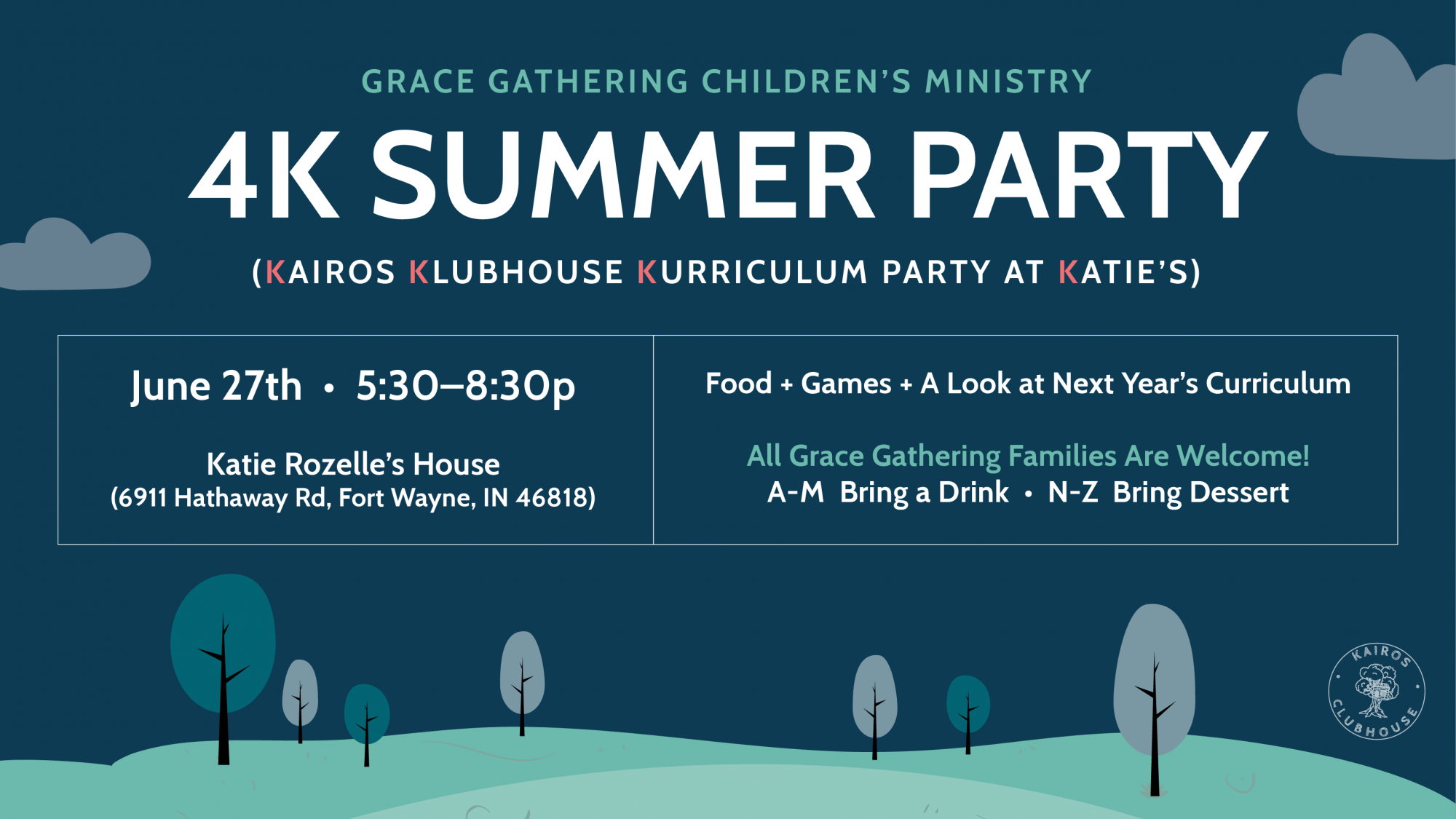 Are you a parent or guardian with kids in our Children's Ministry? Then get your calendar app out and a "🎉" emoji ready for Thursday, June 27th!
That night will be our first ever 4K Summer Party, and no, it's not a road race. It's the Kairos Klubhouse Kurriculum Party at Katie's!
Join us for food, games, and a preview of next year's curriculum. We'll meet from 5:30p – 8:30p at Katie Rozelle's house at 6911 Hathaway Rd, Fort Wayne, IN 46818. (She's the Children's Ministry Team Leader at the North site if you are an East site person. 😉 )
All Grace Gathering families are welcome! Families with last names A-M can bring a drink, and N-Z can bring a dessert.
We look forward to sharing with you our vision for partnering with you in discipling our kids to live and lead like Jesus!