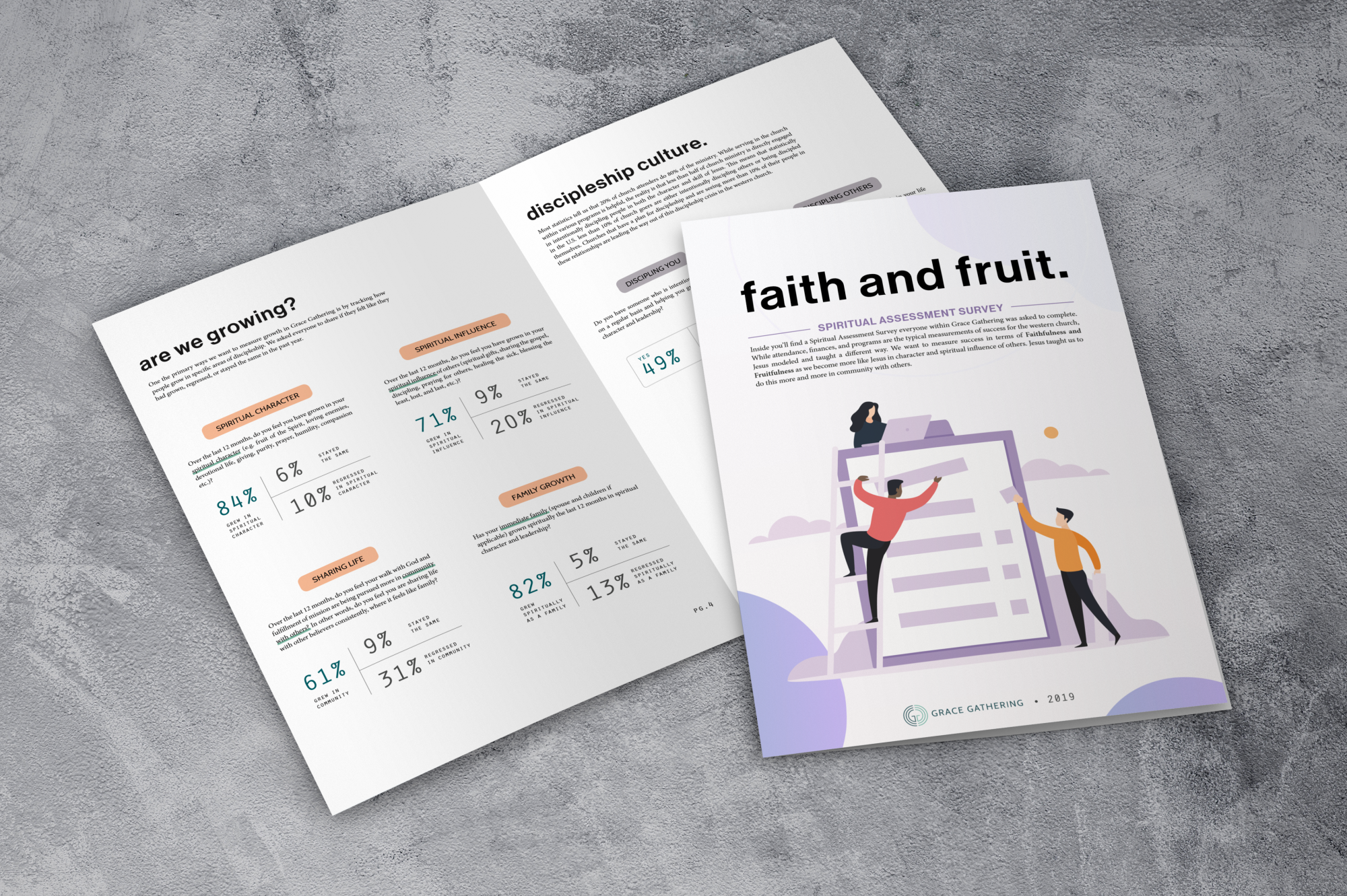 Each year, we ask everyone at Grace Gathering to complete our Spiritual Assessment Survey.
While attendance, finances, and programs are the typical measurements of success for the western church, Jesus modeled and taught a different way. We want to measure success in terms of Faithfulness and Fruitfulness as we become more like Jesus in character and spiritual influence of others. Jesus taught us to do this more and more in community with others.
To all those who participated, thank you for sharing what God is doing in your life! You can look through our 2019 results report below.