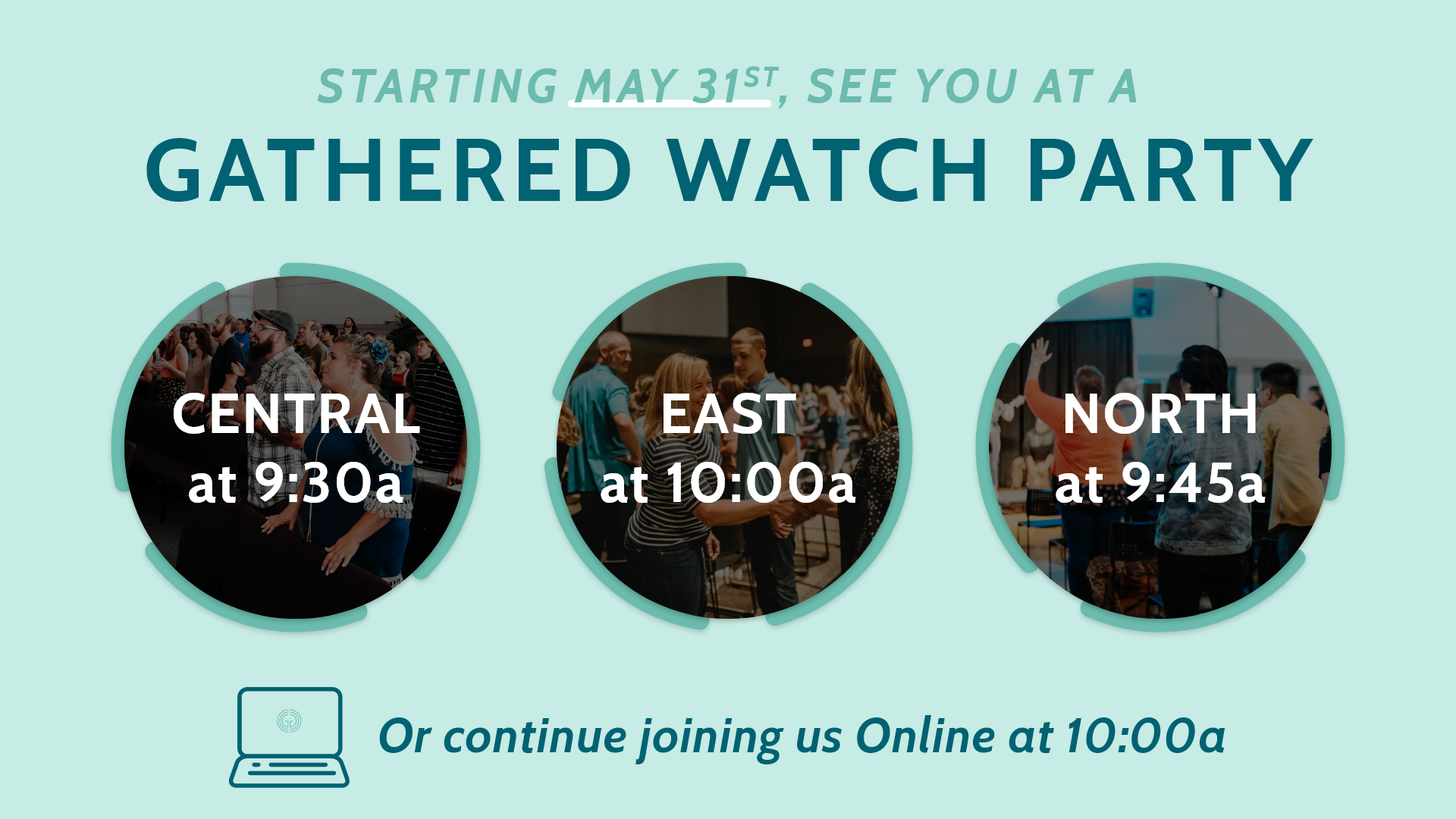 All three sites will be open for Gathered Watch Parties. This allows those who feel comfortable to reconnect with others and not feel confined to their home.
We will also continue to offer our normal livestream for anyone who does not yet feel comfortable attending in-person.
As we desire to follow health guidelines, we will encourage the use of masks, and social distancing in these venues.
We will also provide hand sanitizer at each site, and ask that families cluster their chairs together in the room and practice social distancing per family unit.
You can read more about what the gathered watch parties, and future phases of re-opening will look like here:
*Note: There will not be children's ministry during our gathered watch parties.
While we have done extra cleaning and are encouraging current safe practices, gathering together at this time does carry an extra level of risk that is up to each person to decide whether or not they are willing to accept. We can not absolutely guarantee you will not be exposed to COVID-19 or any other illness when gathering together with others in our facilities. If you are concerned about this risk, please join us in worship online.