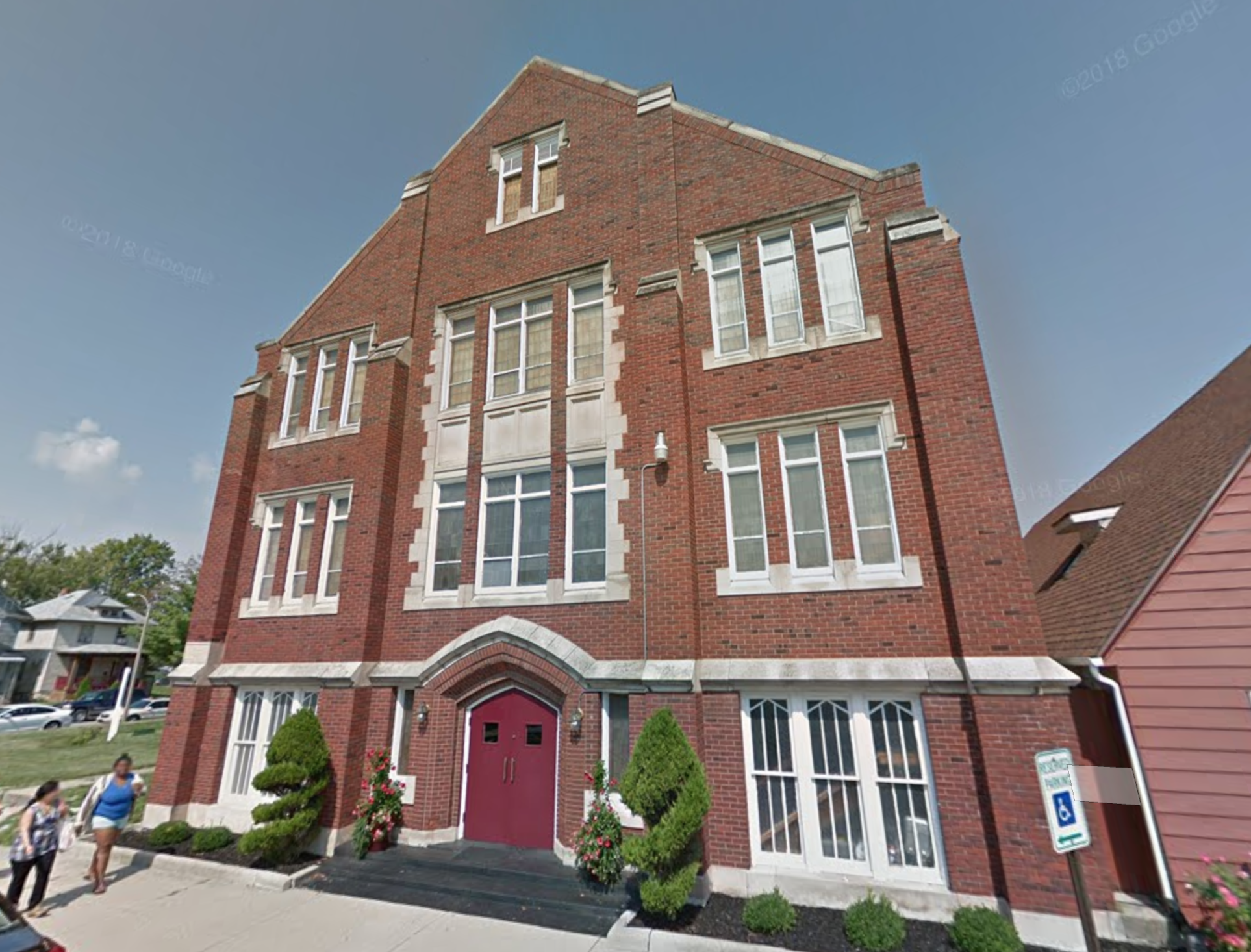 On Saturday, June 29 we are going to work on the church building at 1201 Mckee Street.
We will ask everyone to participate in one of three crews and need multiple people to volunteer. We will have a crew each for the morning and afternoon.
Clean up Crew
Painting Crew
Construction and Specialized Skillsets
We will be getting the building ready for our launch date in October!
What: Grace Gathering Central Workday
When: Saturday, June 29 from 8 AM – 3 PM
Where: 1201 Mc Kee St Fort Wayne, IN 46806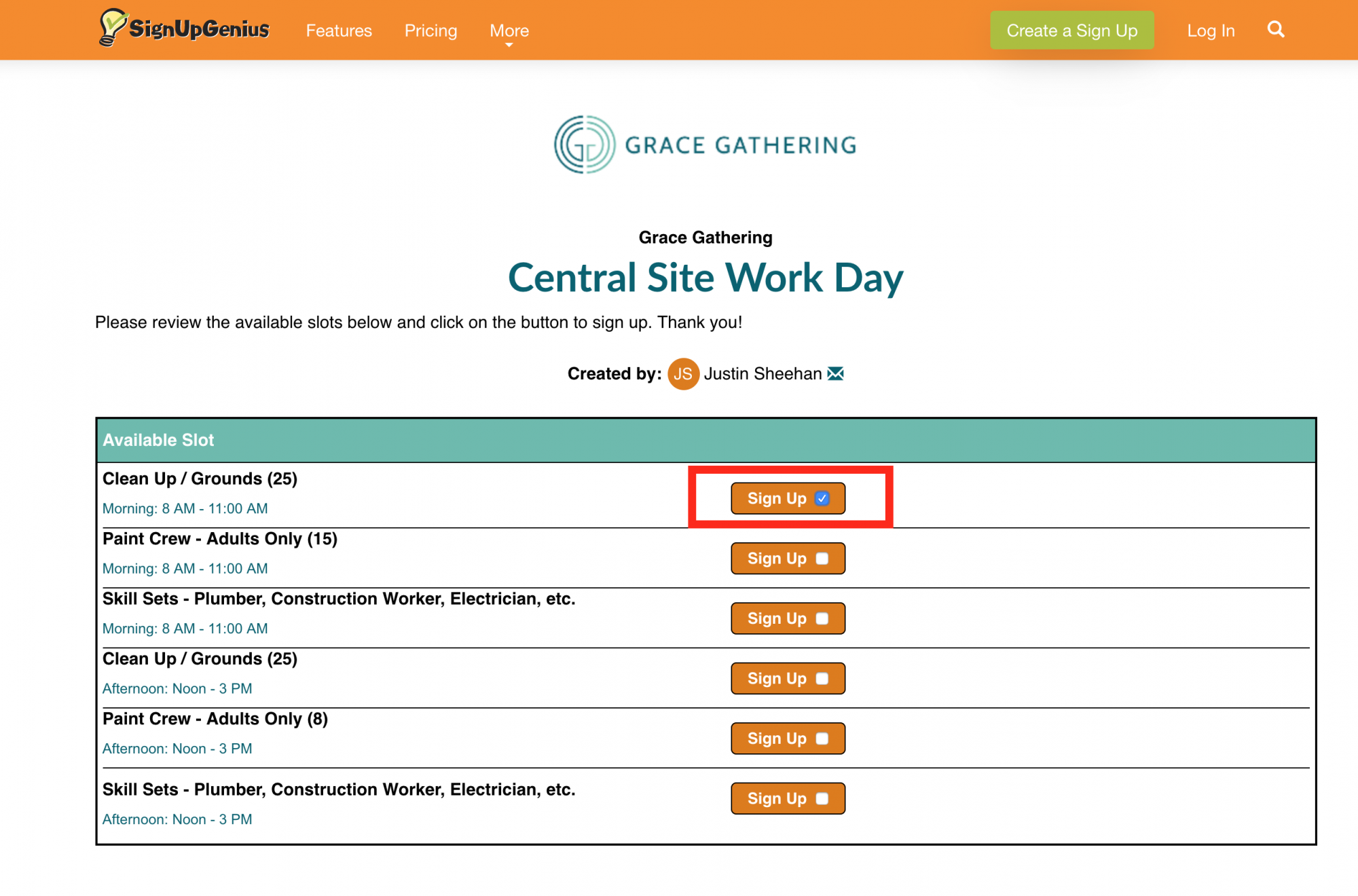 2) Click the "Submit and Sign Up" button at the bottom of the page.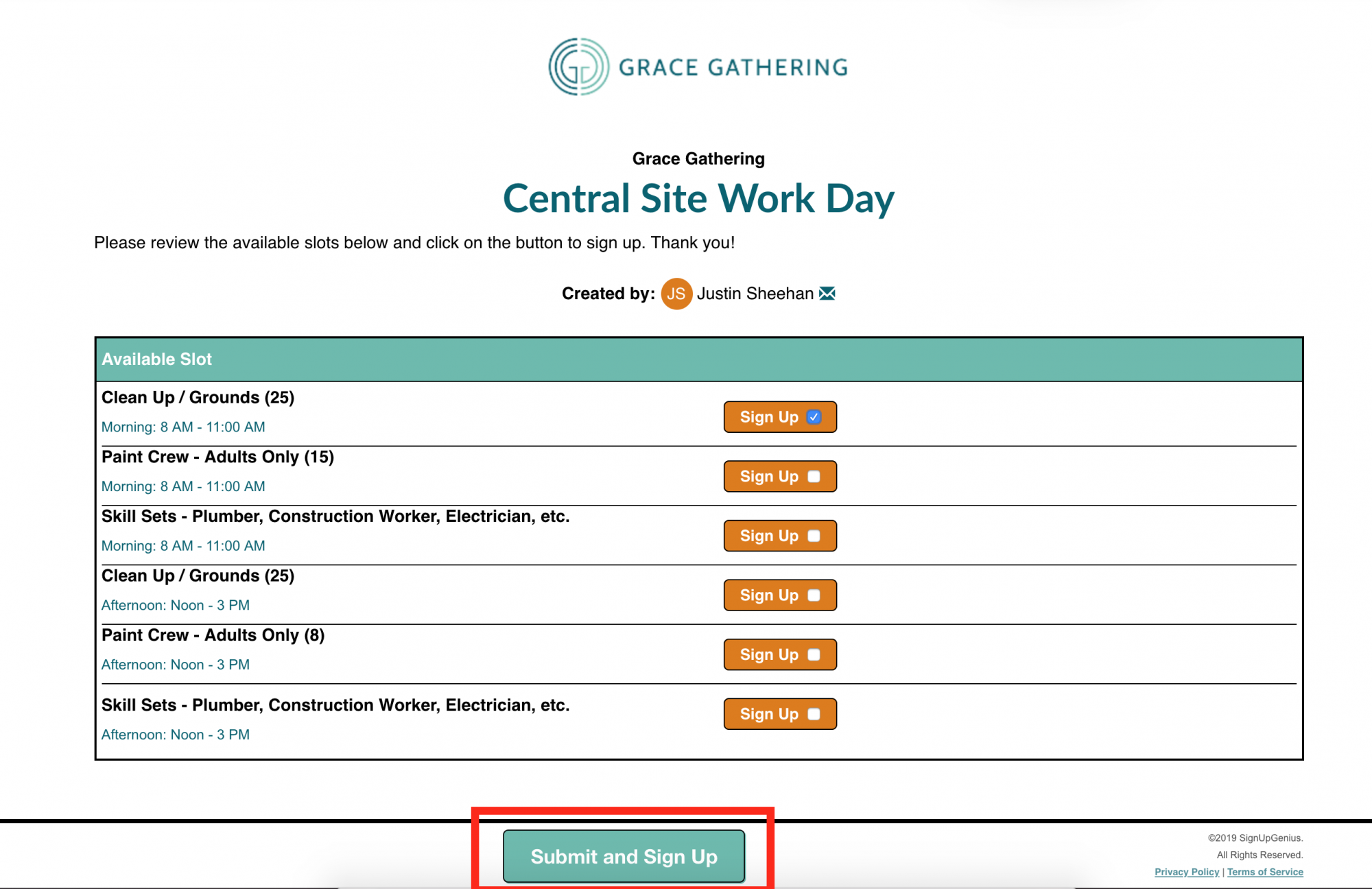 3) Fill out the fields with your name, email, and what Grace Gathering site you attend.
*Please fill out your specific skill set(s) like plumbing if you have them!