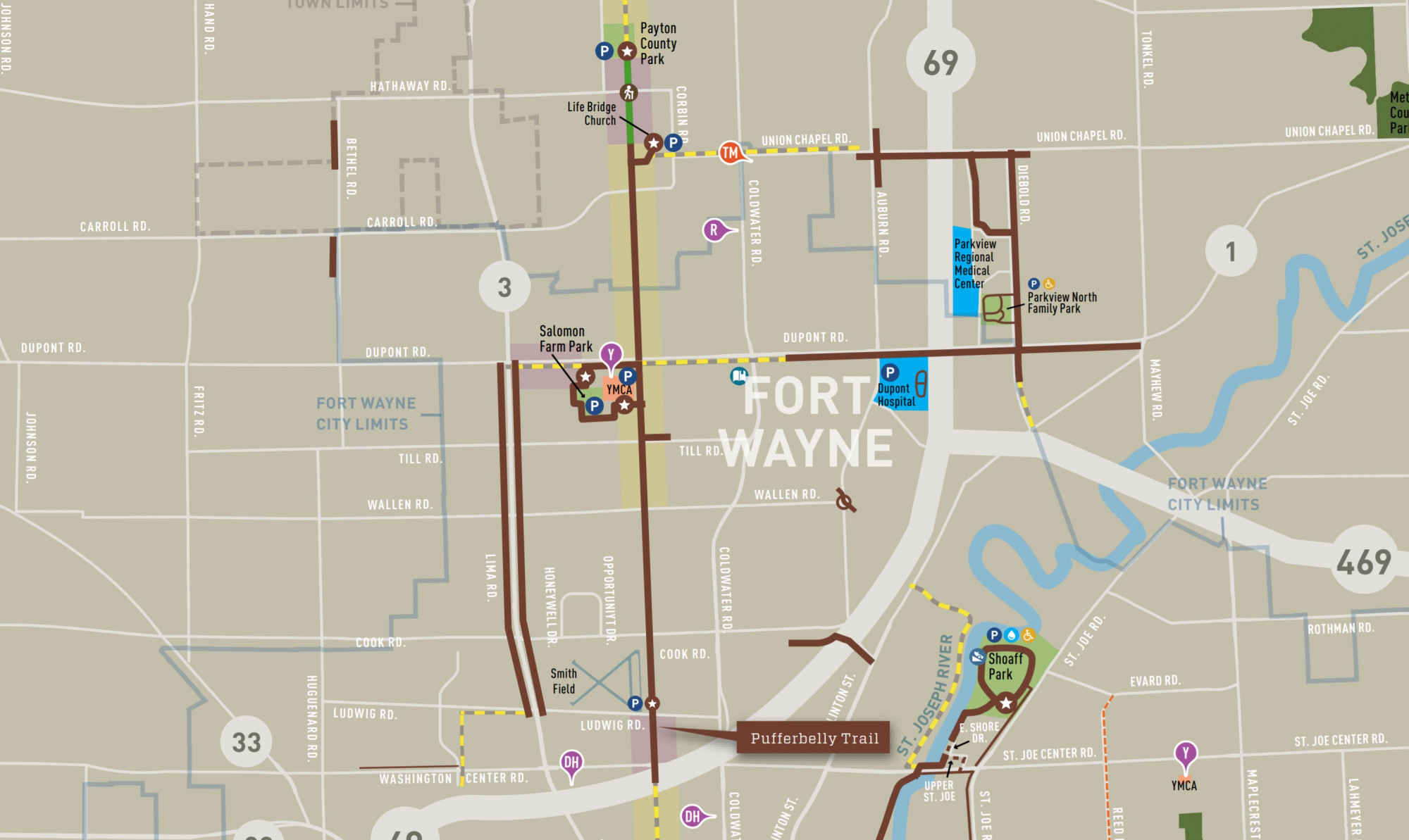 Our Grace Gathering North Children's Ministry is launching a super fun, all-new recurring event for families in the community: #PartyOnPufferbelly!
Every 1st Sunday of the month, we're meeting at the playground of the Y after service and tear down. Bring your stroller, scooter, walker, neighbor, friend… and we'll hop on the trails!
Everyone (i.e. not just young families) is invited, and there will be snacks!
*Image courtesy of Fort Wayne Trails.