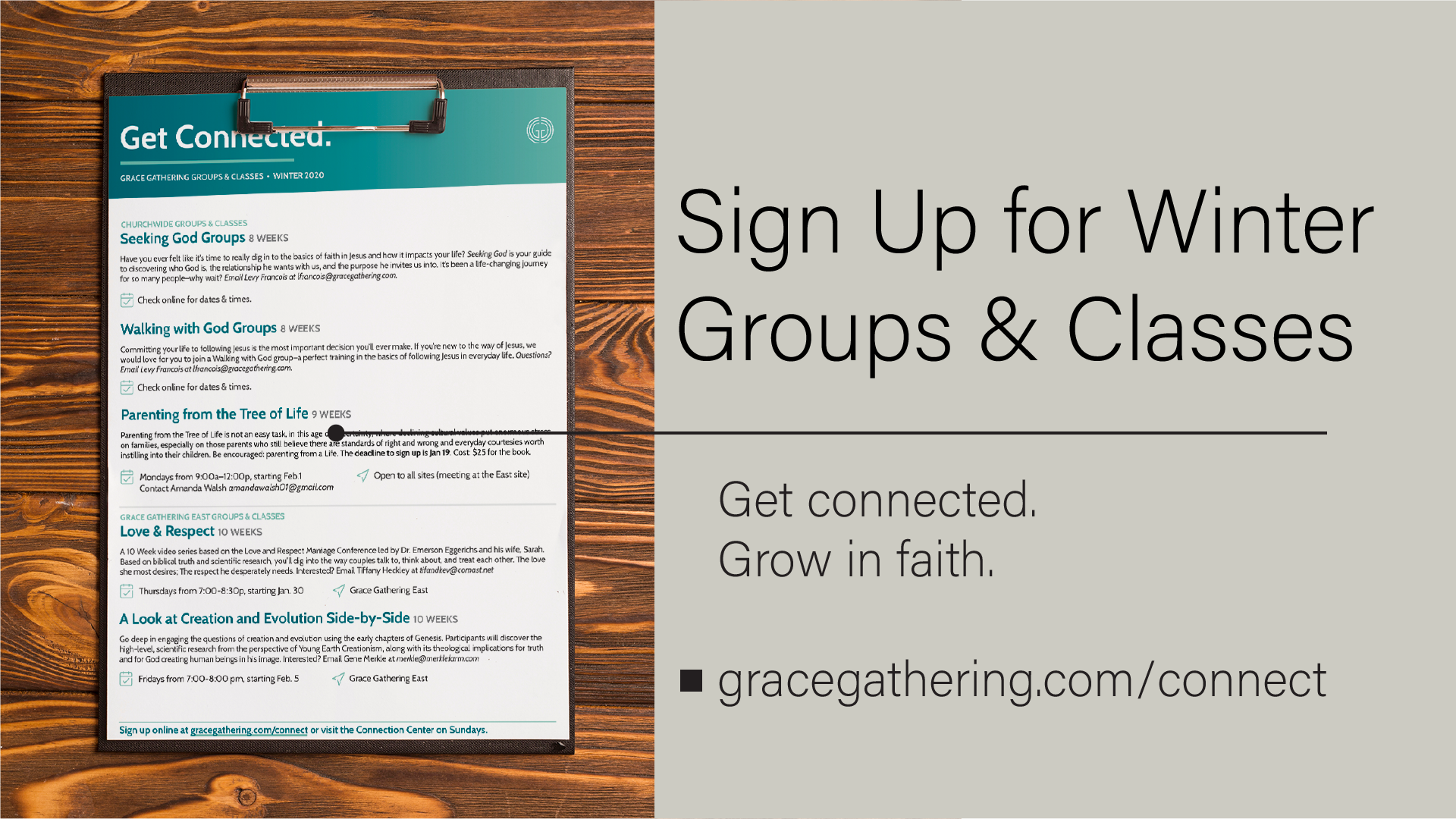 Each season we offer a range of groups and classes. Groups and Classes are a great way to meet others and learn about a variety of subjects. The groups and classes that are offered change from season to season so we encourage you to sign up now for any groups or classes that you are interested in this winter.
You can find a list of our winter groups and classes here:
You can also find out more about groups and classes at the connection center on a Sunday morning at any three of our sites.