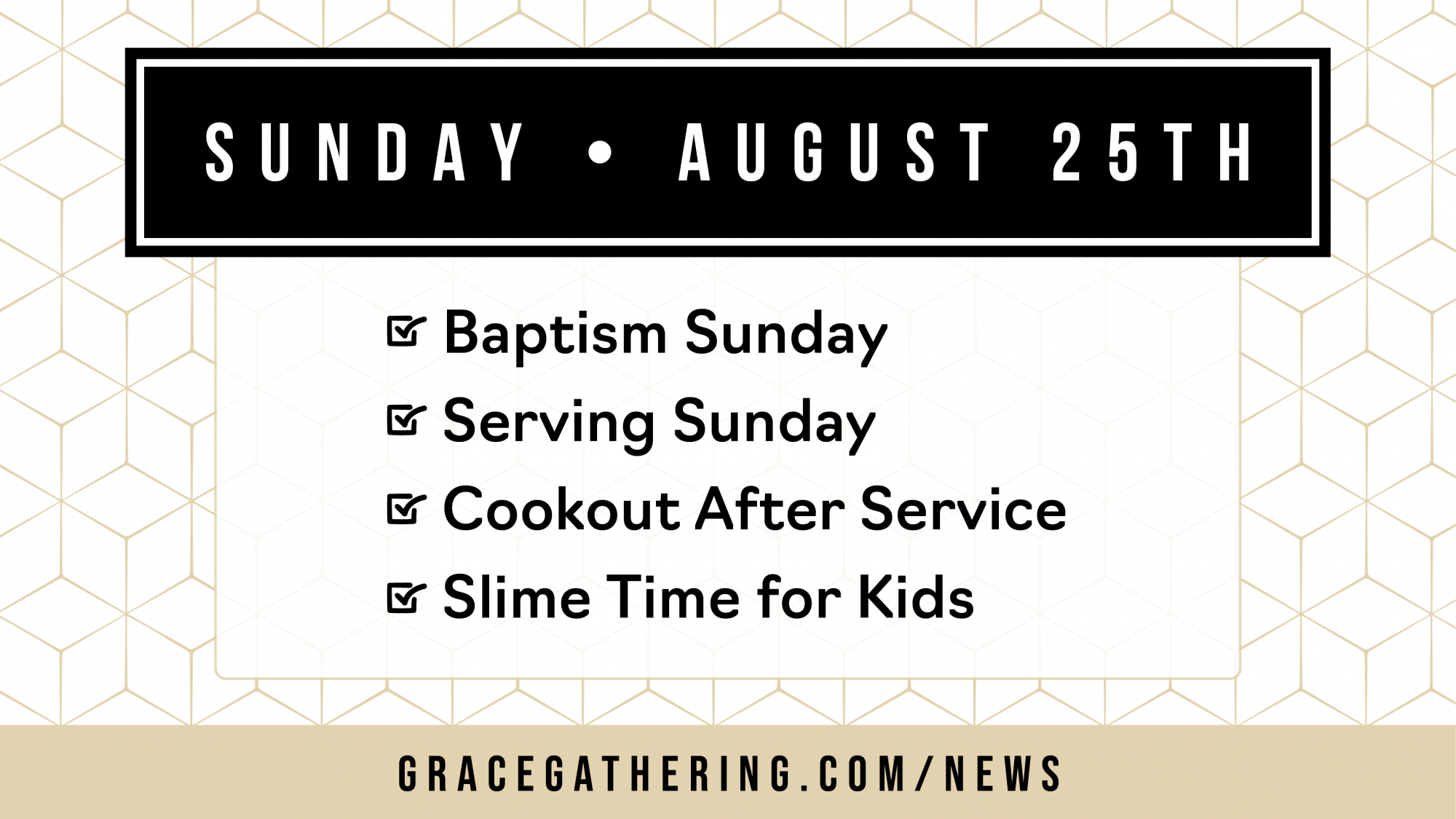 Grab the family calendar and mark Sunday, August 25th! Why, you ask?
Well for starters, it will be Baptism Sunday, so if you are ready to make that your next step of faith, you can sign up online. Also, after the service, we will celebrate together with a cookout outside. While you're eating, you'll be able to walk around and learn more about all the different ways you can serve in our church. Then after all that, we'll have our annual churchwide children's ministry event: Slime Time 2K19!
Yea. It's going to be awesome!